WEBINAR
Looking Beyond Traditional KPIs:
How to Manage Costs, Improve CX, and Measure Success During a Recession
Today's service leaders are facing new and familiar obstacles, such as economic uncertainty, inflation, talent shortages, and the ever-increasing expectation to deliver value at a lower cost. In fact, data from Aquant's 2023 Benchmark Report shows that service costs are up as much as 7% in comparison to last year—confirming inflation's impact.
How do service leaders provide exceptional service, even amid industry challenges? We'll show you actions top-performing organizations have taken to boost service while controlling costs. In short: they've reevaluated how they measure success, focused on costs in their control, and invested in the right tools to manage workforce performance.
Aquant is joined by Juan Cruz, Director, Service Operations NA, Haemonetics for an informative 30-minute webinar on March 8, 2023, at 9:00 am EST.
During the discussion, we will:
Reveal 2023's service performance benchmarks — calculated using more than 16.2 million work orders
Learn how Haemonetics' transformation plan hinges on unlocking service insights that go beyond KPIs to understand the true cost of service and barriers to success
Explore the opportunities and limitations of gauging your service organization's effectiveness using average KPIs
Reveal strategies to slash training times, allowing new hires and veterans to deliver exceptional customer experiences with data-driven experiences
Detail how to make data-driven decisions that deliver the best value for customers and for the business
Slash parts costs and improve other service KPIs

Juan Cruz

Director, Service Operations NA, Haemonetics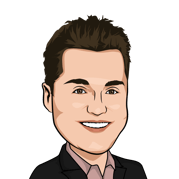 Sidney Lara

Service Principal, Aquant