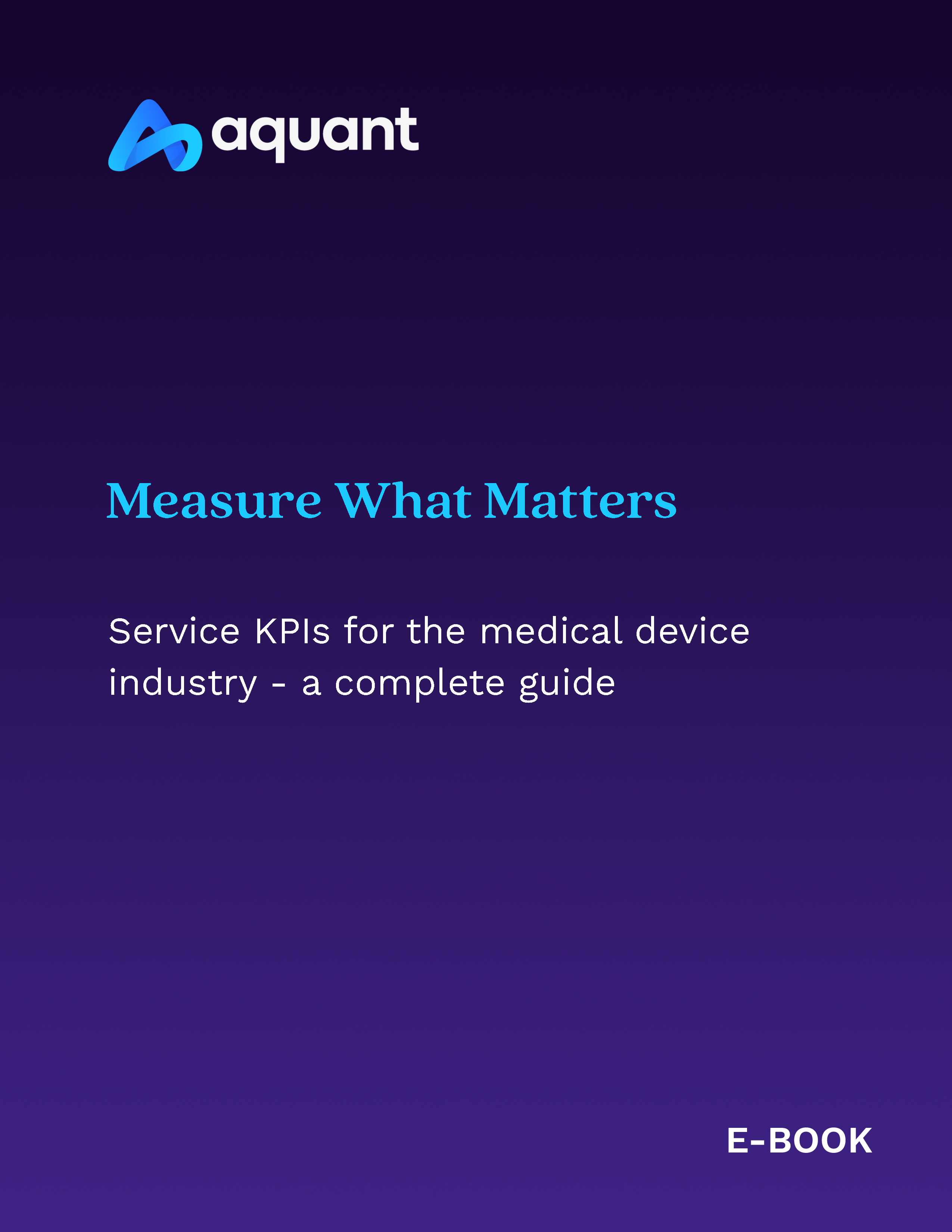 EBOOK
Service KPIs for the Medical Device Industry - A Complete Guide
The medical device landscape is undergoing a dramatic transformation.
Teams need to skill up a new workforce, and the move towards a predictive service model requires smarter ways to manage service outcomes.
That transformation hinges a workforce of high performers and a more effective way to measure true workforce performance.
This guide explores:
The 5 KPIs that matter most for the medical device industry and how to measure them
How measuring individual employee performance impacts the whole team