WEBINAR | SERVICE INSIGHTS COMMUNITY DEMO
Whose Fault Is It Anyway: User Error vs. Defective Parts
It's a familiar scenario for service leaders: you're pulled into a customer escalation and need to figure out how to resolve their complaints. The issue could be with an isolated part – but with today's increasingly-complicated machinery, it could also be due to a user's error.
What's the root cause of the problem: a defective part or human error?
Either way, Service Insights is here to help.
In this game-show-style webinar, we'll:
Debate real-world scenarios with participants
Share tactical recommendations on how service leaders can gain clear answers to customer issues (all using service data!)
Demonstrate how Aquant's Service Insights reveals trends about asset performance in ways you've never been able to access previously, as well as provide simple fix suggestions that customers can perform on their own
Stop relying on hunches. Start getting a clear picture of every aspect of your business. Make the best business decision based on clear insights.
Speakers: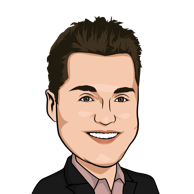 Sidney Lara, Service Principal