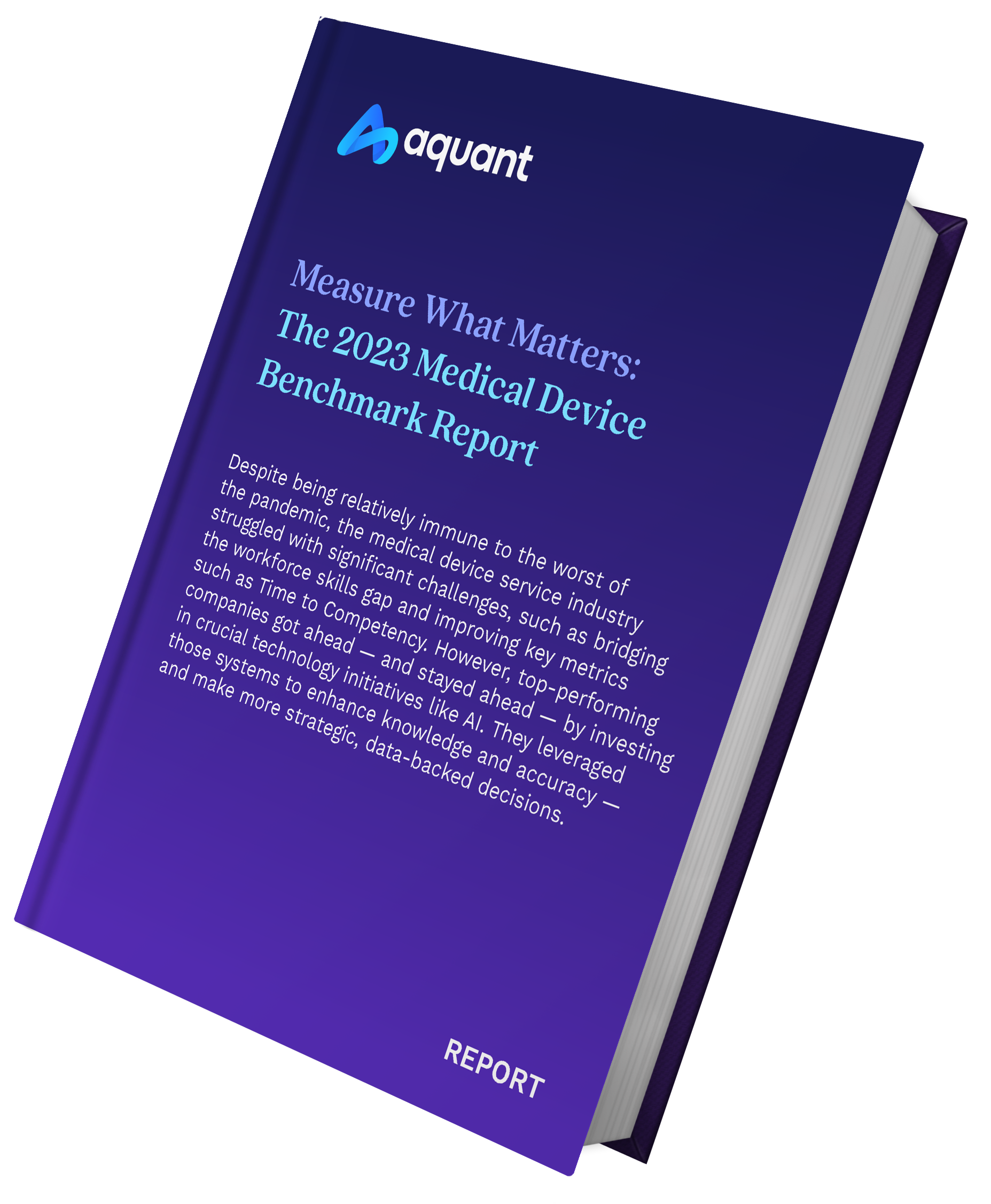 The 2023 Medical Device Benchmark Report
Empower your medical device service organization with the right insights, tools, and plans to hit—and exceed—business goals.
Over 4.6 million work orders later, Aquant's 2023 Medical Device Benchmark Report reveals that the medical device service sector is not exempt from serious service challenges despite increasing demand for service.

To get ahead—and stay ahead—it's time to invest in crucial technology initiatives, such as AI, to enhance knowledge, empower teams, and make strategic, data-backed decisions that will put your organization at the forefront.