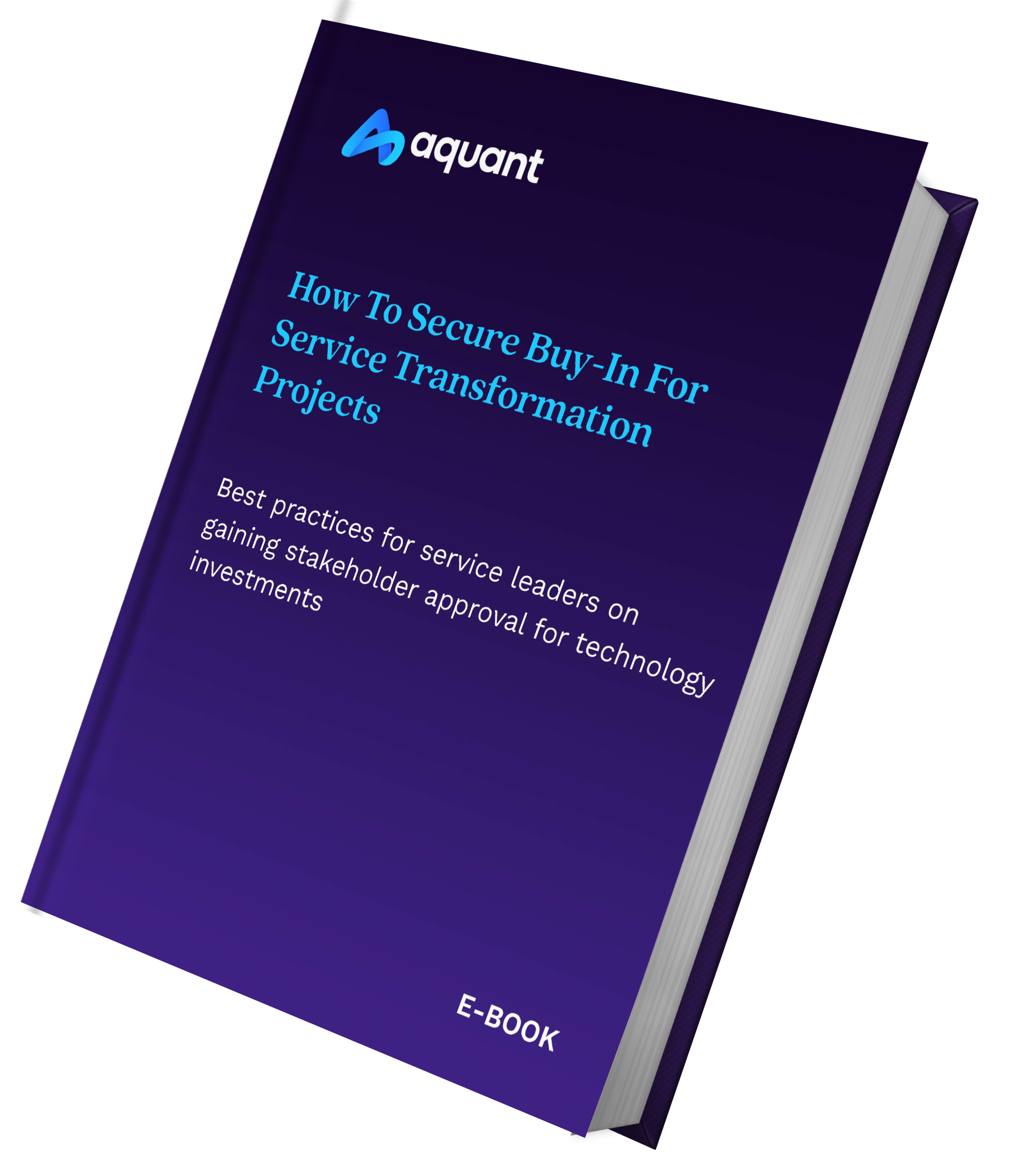 EBOOK
How to Secure Buy-In for Service Transformation Projects
Actionable tips for service leaders driving service transformation efforts.
Get buy-in for technology investments, crush your service goals, become a hero. Here's the blueprint for success.
Closely align service goals with top corporate priorities
Build alliances to secure buy-in across all stakeholders
Achieve demonstrable results (quickly) with the help of technology
Download now to read best practices and case studies from industry leaders who got a "yes" on budget requests and won over even skeptical stakeholders.