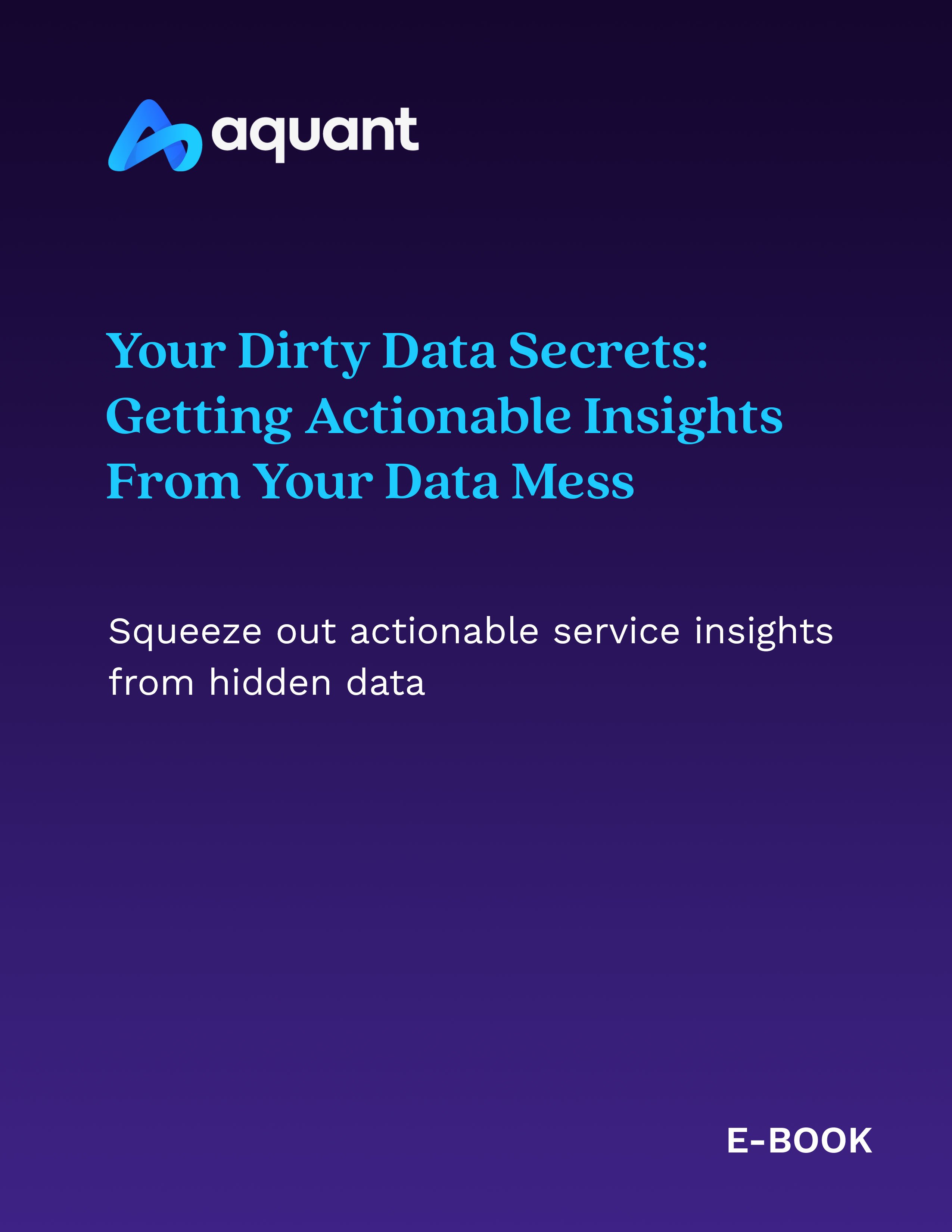 EBOOK
Your Dirty Data Secrets: Getting Actionable Insights from Your Data Mess
For service leaders committed to unlocking value from their unstructured data.
Admit it. Your best data is scattered across systems and scribbled in-field technician notes. These insights are key to more efficient, cost-effective service. Yet for many service organizations, making the data actionable is a major challenge.
This e-book explores how artificial intelligence can help you harness data to drive business-critical KPIs and predict customer problems before they occur. Read on to get actionable ideas that can accelerate performance for your service organization.