Sign Up for Aquant's

7 Day Challenge
In just 7 days, we'll quantify the potential cost savings from improving your delivery strategy at every stage of the service lifecycle at no cost.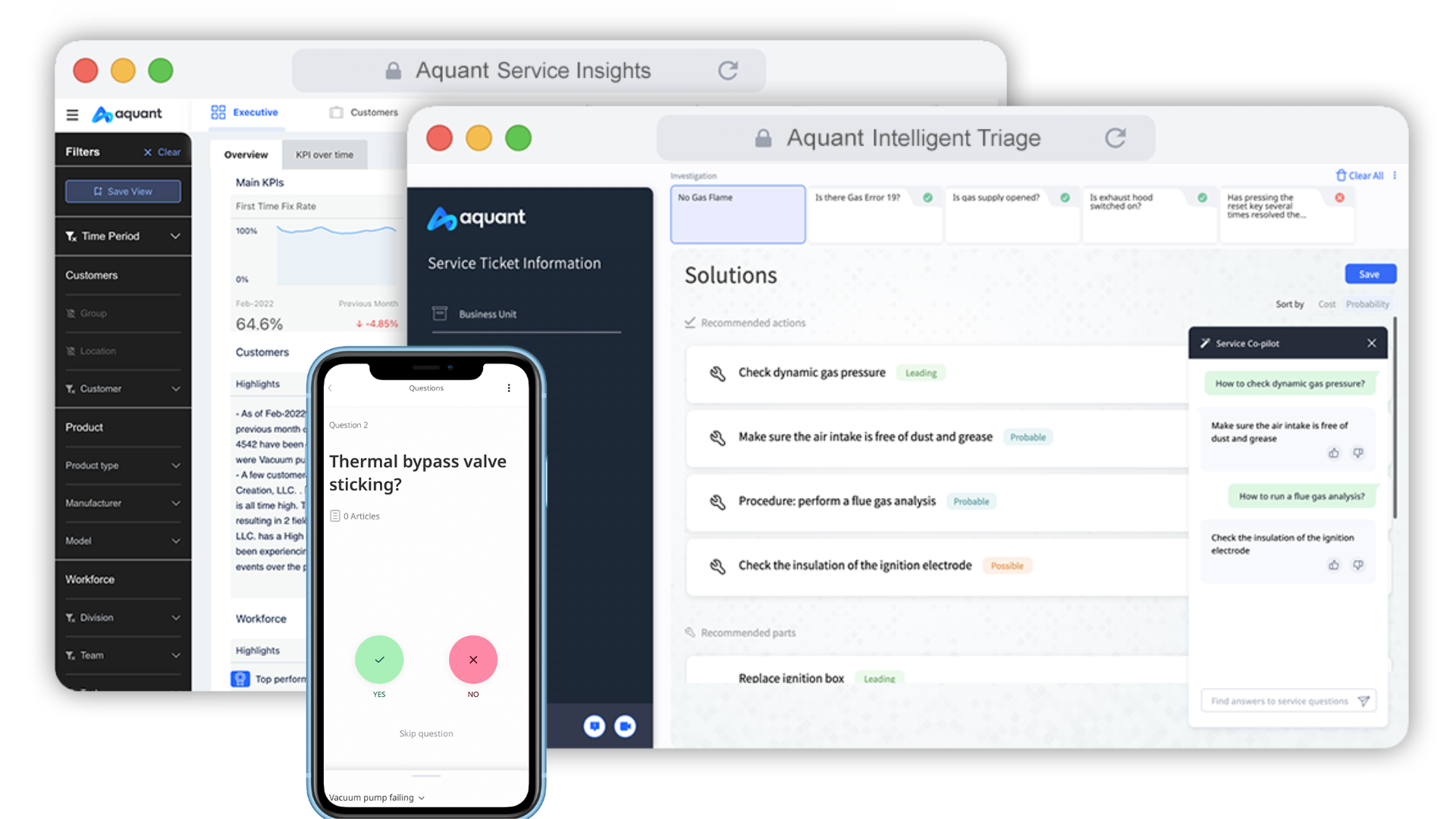 Receive your free custom analysis including expected efficiency increases and cost savings.
Mutual non-disclosure agreements
Determine the most compelling scenarios for your organization
Deliver readout to executives
"With the 7-Day Challenge, Aquant showed us some really interesting Easter eggs in our data. It impressed our experts with the way it simplified our data complexities to give us more tangible insights to help us understand the tool's potential impact."