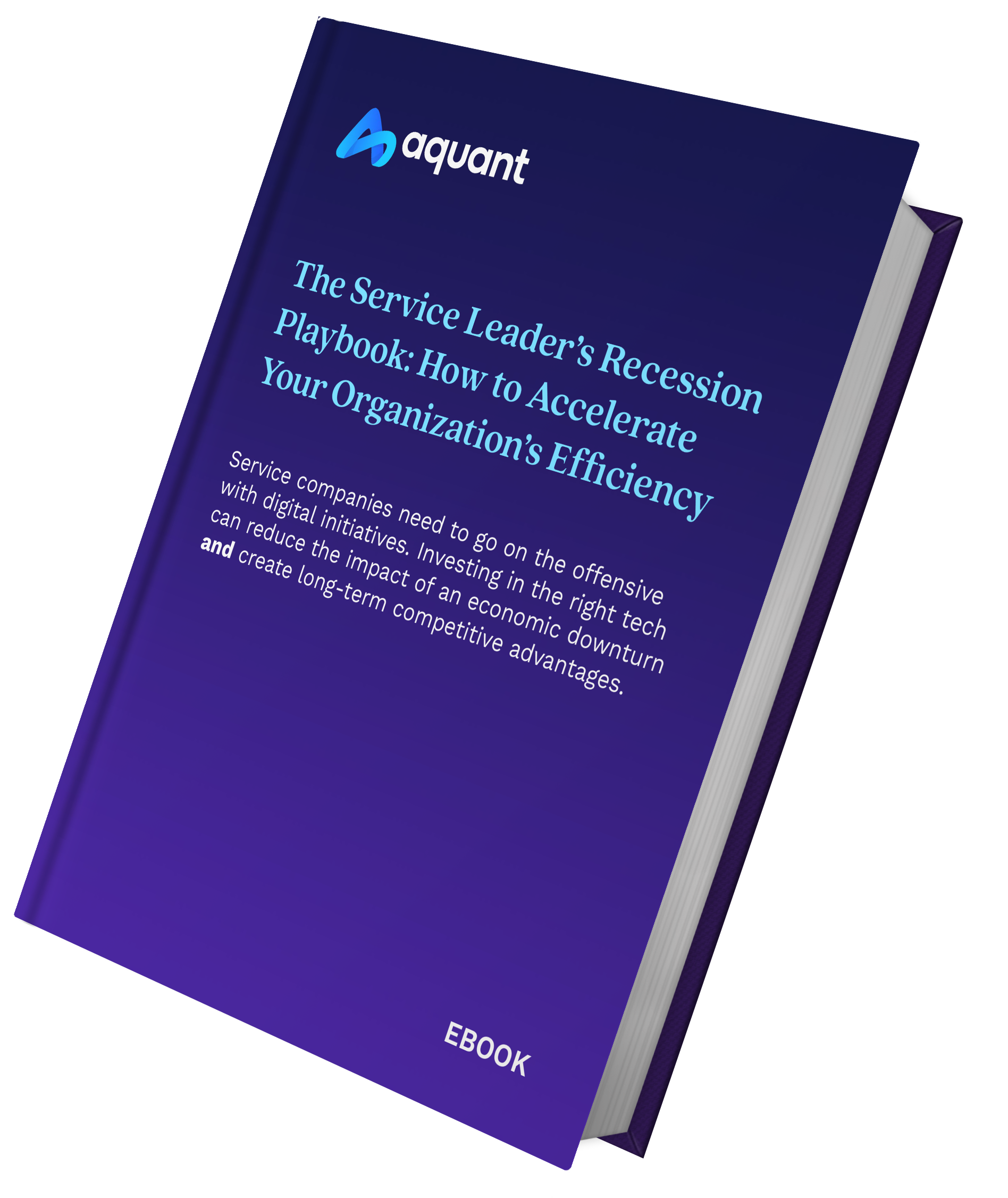 REPORT
5 Ways Tech can Improve Your Org's Efficiency in a Recession
Is economic uncertainty on the horizon – or has it already started?
Experts are debating – but one thing is true for field service organizations across the globe: too many management teams are preparing to cut costs using broad-stroke methods that can do more harm than good.
Reeling back discretionary expenditures, freezing headcounts, or reducing digital transformation efforts are outdated ways of doing business.
There's a better way to make a big impact: put your financial resources into key tech initiatives, like AI. These tools focus resources on areas that drive business goals forward while highlighting strategic areas to cut costs.
Read on to learn the top areas where tech provides opportunities – and get the scoop on why each focus area matters.